81% of Americans Believe They Have a Story to Tell
Are you one of them?
You want to write a book but between your job, kids, and Facebook, you just can't seem to find the time or get yourself organized enough to write. Therefore, you put your dream of becoming an author off until the time is right. But the time is never right is it? That's because you have to make the time and you have to get yourself situated so you can commit to writing your book.
During this FREE WORKSHOP, I'm going to discuss how you can:
Create a Writing Schedule

Organize Your Thoughts

Find a Book Idea

Get Your Family and Friends on your Team

Find a Writing Buddy

Work Through Writers (Road) Block

Finally Get your Butt in Gear
By the end of the workshop you'll have:
Formulated an Idea for Your Book

Created a Book Outline

Written Your Book Blurb

Decided which Writing Techinque Works for You

Learned the Importance of Honing Your Writing Skills
So no more procrastination.
Just Write That Book Already!
_____________________________ 
Can't Make it to the Workshop?
No Worries, I got you covered!
By Popular Demand
I'll be recording the workshop live for those who can't make the workshop in person. Once you register, you'll receive information about how you can listen to the workshop in the comfort of your home.
…and for my VIPs,
I'm rolling out the red carpet  
just for you
VIP Package
Workshop Handouts

MP3 Recording of Call 

Transcript of the Call 

Downloadable Worksheet to help you Outline your book Chapter by Chapter 

Digital Copy of my newest book, Just Write That Book Already! Available for download Sept. 24th

Plus a BOGO Bonus to the first 25 people
The first 25 people who purchase a VIP Package will receive a recording of my next workshop: A Book is the New Business Card –Thursday, October 18th at 7pm EST– absouletly free 🙂
Meet Your Lit Diva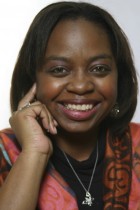 Joy Farrington is the president of Lit Diva, Inc. As a Virtual Author Assistant (VAA), Ms. Farrington enjoys assisting coaches, speakers, and non-fiction authors with the writing, publishing, and marketing of their books.  Her clientele includes bestselling authors and nationally renowned speakers. Her clients have been featured on Oprah, CNN, CNBC, FOX, BET, and the Huffington Post. Joy is also an Amazon best-selling author and has written several books including Just Write That Book Already!, the co-authored How to Write Your Book in 30 Days, ePublishing Made Easy book series and the Literary Diva Book Clubs book Series. For more information, visit www.litdiva.com.