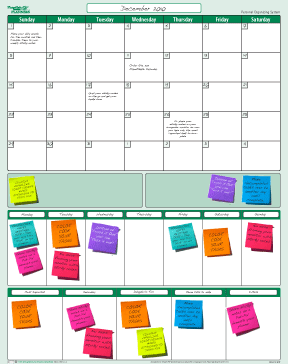 Starting, April 1st, members of my Facebook group are participating in the Write Your Book in 30 Days Challenge and I hope you join us.
During the challenge, members are encouraged to write a 35,000 words count, nonfiction book geared towards:
Building their brand
Gain New Customers
Build Trust with Potential Customers
Attract Media Attention
Build an Author Platform
Becoming known as an Expert in their Industry
Creating a Stream of Passive Income
So right now you may be asking yourself, "Joy, how does the Write Your Book in 30 Days Challenge work and how can I participate?"
Well I'm so glad you asked.
It's pretty simple really. And no, you don't have to hole yourself up in a nook underneath your stairway i.e. Harry Potter with a month supply of crackers, sardines, water and a door mouse name Pip to keep you company.
But you do have to commit yourself to writing every day. And when I say every day, I mean EVERY DAY! During the challenge, you will immerse yourself in writing, writing, and yeah you guess it, more writing.
So with that being said, let's break down how the challenge works.
Write Your Book in 30 Days Rules and Guidelines:
Commit at least 30-60 mins a day to writing (preferably 2 hours or more if you can fit it in your schedule)
Gather your previous work (your intellectual property) to help you outline the topics in your book
Don't worry about grammar, sentence structure, spelling, or formatting. That comes later. For now all you need to do is write
Find a Success Partner/Writing Buddy to help keep you accountable during the process. You can post a request for a Writing Buddy on our Facebook wall
Share your process by posting daily in our Facebook Group and joining the Twitter Conversation by using the #bookin30days hashtag
Each day, I will tweet the daily word count goal for the day along with tips and tricks on writing and eventually self-publishing your book. Follow me on twitter @litdivainc.
Sign up for my blog at http://litdiva.com to receive your free copy of Write Your Book in 30 Days: Cheat Sheets to Help you Get Started
Participants of the Write Your Book in 30 Days Challenge will receive support during the challenge by:
By connecting with their Writing Buddy every week and keeping each other accountable
Posting their progress via twitter by using the hashtag #bookin30days and in our Facebok group
Joining our interactive weekly twitter chat every Tuesday from 8-9pm ET by signing in to our twitter chatroom at http://tweetchat.com/ and log in using the hashtag #bookin30days
Ok, so at some point (usually by day 17 when your energy is running on empty, your tired, grumpy, unsociable, and your family has forsaken you) you'll may dropped down to your knees, look up to the heavens, raise your fist in the air, and in a rather dramatic movie-like fashion exclaim "WHHHYYYYYYYY!!!!"
Trust me when I tell you that's committing yourself to completing your book in 30 days will be hard work, requires dedication, and you will have moments when you'll check your sanity; but it will be worth it.
As cliché it this may sound, writing a book is a bit like giving birth. You're giving birth to your ideas by putting your thoughts, expertise, and insights into a tangible form for others to read. And once you complete your book, have it publish and hold that first printed copy in your hands you'll smile to yourself and say "Yeah Joy was right, it was worth it."